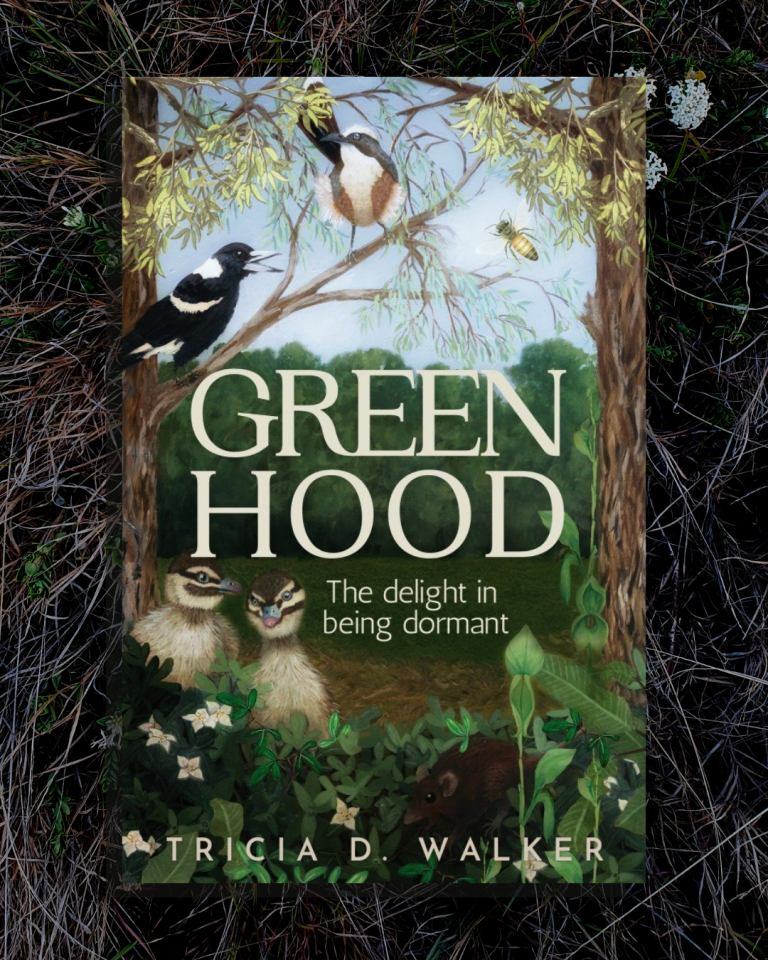 Greenhood is a nature memoir about discovering the delight in being dormant.
It is the story of a tree-change, of living in a tiny home, and of focussing on living life, rather than earning a living.
Longing for a deeper connection with the natural world, and sensing I was nearing a threshold I wasn't yet equipped to cross, I declared a midlife gap year. A year to reflect and recalibrate before moving on to the second half of my life.
Inspired by the likes of Thoreau and Strayed—I would have loved to have disappeared into the hills on a long solitary adventure. But, being in the midst of mothering, that wasn't an option.
So rather than step away from my life, I stepped deeper into it.
Nature seeped into the space left behind by paid work. Anxiety and overwhelm disappeared with my salary.
I tuned in to the natural world and learnt to dwell in between, to linger between one life stage and the next. 
These 'pauses' are just as important as all the 'doing'. Nature knows that. You don't see her trying to bloom all year round.